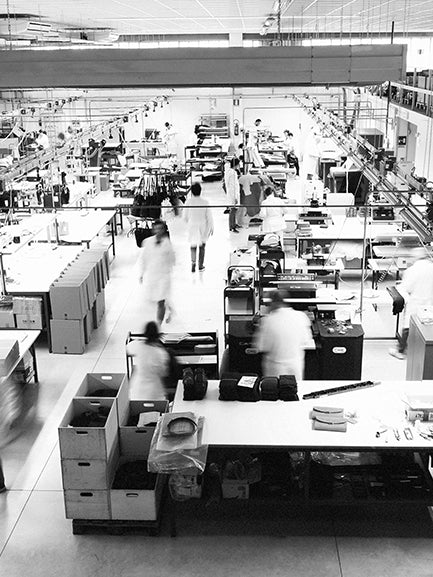 SOCIAL RESPONSIBILITY

At NEOUS we believe in the significance of sustainable practice. We stand for quality artisan products above all, which are made to endure the life steps of the NEOUS customer.

To ensure that NEOUS products last a lifetime, we carefully source our materials in Italy, using long-lasting and natural materials. Our leathers are by-products from other industries and every component we choose is of the highest standard we can source.

Many hands make NEOUS products, as each product passes through highly skilled artisans who have developed and perfected their craft through century-old traditions. From the pattern cutter, to the sewer, to the final detail, each product is crafted by hand and we know the artisans who make them: this is integral to the NEOUS ethic.

We only work with factories who meet our standards on employment rights, ensuring that workers are paid a living wage, given adequate health and safety protection and do not experience discrimination or harassment within the workplace. 
PROVENANCE OF MATERIALS

We choose to work with biproduct leathers from other industries to make our handbags and shoes and favor animal over artificial leathers. If we didn't use these leathers, they could take up to 100 years to biodegrade. 92% of all our leathers come from the Leather Working Group (LWG) certified partners, an international organization that is an advocate for sustainable and conscious practices within the leather industry. We are working to increase this percentage seasonally. 

We have recently introduced organic and recycled fabrics to our collections. These include organic cotton which is certified by the Global Organic Textile Standard (GOTS) who lead the processing standard for organic fibers and ensure that no pesticides have been used in the growth of the cotton leaving the soil, air and water free from contaminates. In addition, we have introduced 100% recycled nylon, with the thread obtained from recycled plastic waste collected from fishing nets and textile fiber waste.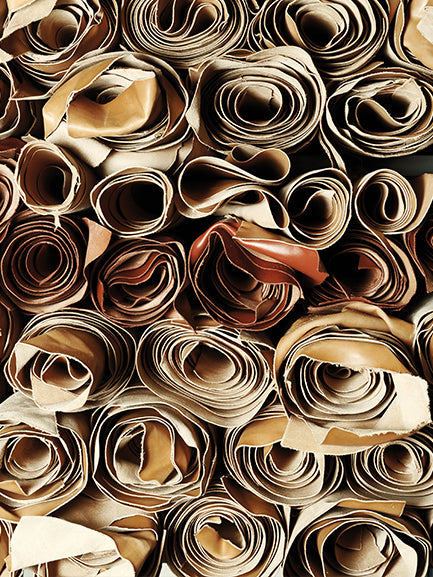 NATURAL RESOURSES

Our leather supplier is currently saving an estimated 20 - 25% of water per year owing to advanced water reducing technologies, thus limiting water usage and overall waste.

CARBON FOOTPRINT

Our products are almost 80% handmade thus reducing the need for machinery and therefore emissions. All of our leather and materials are locally sourced in Italy within concentrated regions and they travel by road to our manufacturers. We subsequently ship in large batch shipments in order to reduce our carbon footprint.

PACKAGING

Our protective branded dust bags are made from GOTS certified cotton, while the paper used in our shoe and handbag boxes is certified by the FSC the Forest Stewardship Council, who ensure the paper comes from certified forests or derives from post-consumer waste. In addition to this, we work alongside our suppliers to ensure trees are replanted for the sole purpose of making paper, to avoid deforestation.
The first step towards a more sustainable future is to buy less. At NEOUS we encourage our community to buy the best they can afford; care for the products purchased, repair and reuse them.

We design our handbags and shoes to transcend fashion trends and carefully craft our designs to last. 

NEOUS is committed to further developing our research and implementing a greater sustainable practice across the business.